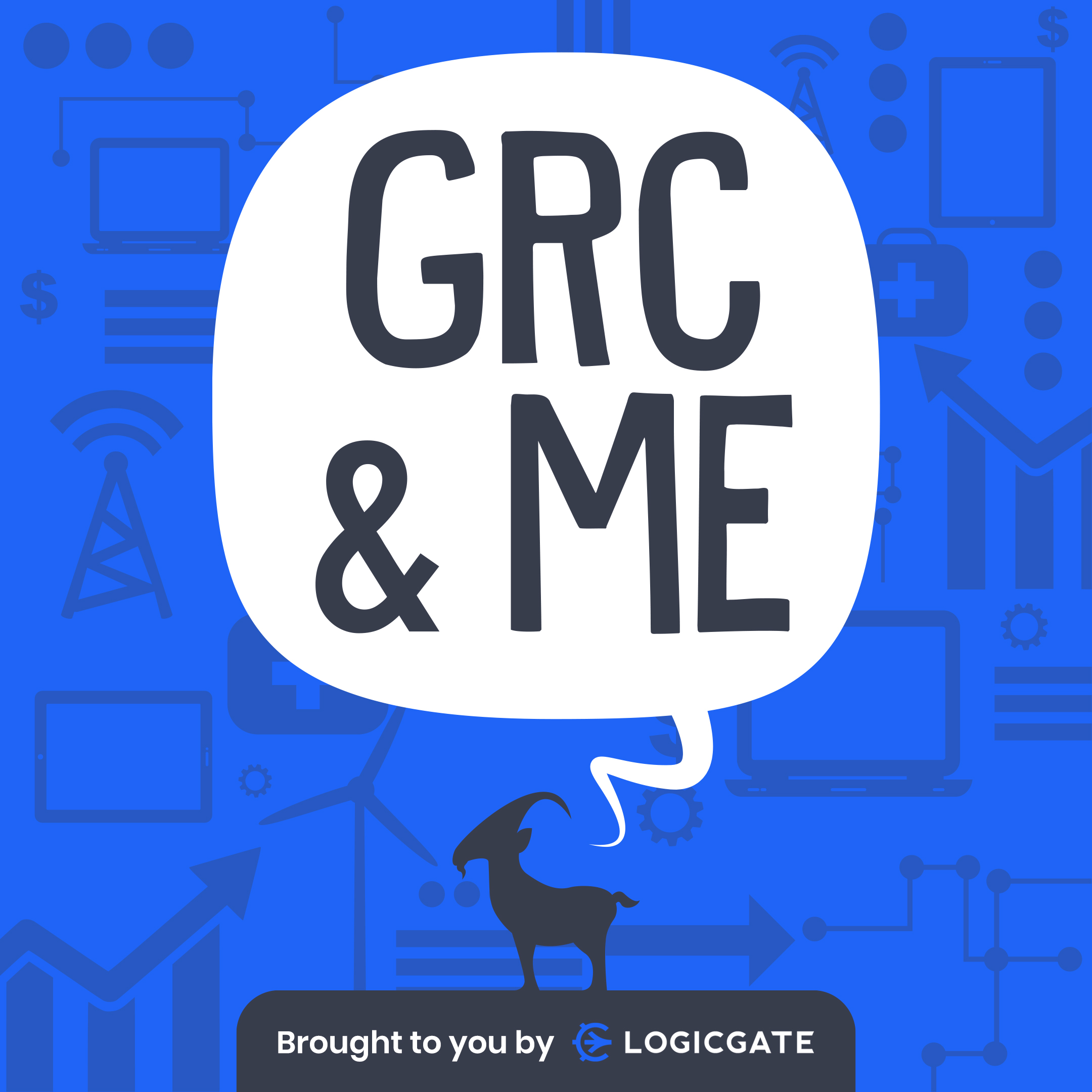 Episode 4  |  24:34 min
All Things Implementation | Szuyin Leow
Episode 4  |  24:34 min  |  06.19.2019
All Things Implementation | Szuyin Leow
This is a podcast episode titled, All Things Implementation | Szuyin Leow. The summary for this episode is: <p><strong>Top 3 Takeaways:</strong></p> <ul> <li>Focus on critical items first and make sure you have people and processes in place beforehand.</li> <li>If technology is flexible, you can continue to scale and grow and change your processes over time.</li> <li>Start simple, drive value in one place, and then build that over time.</li> </ul> <p><strong>Show Highlights</strong></p> <p><strong>[1:35]</strong> Szuyin's consulting background and why she got certed<br /> <strong>[2:33]</strong> Finding out about LogicGate<br /> <strong>[03:34]</strong> The common challenges getting started<br /> <strong>[4:46]</strong> The number one thing Szuyin recommends<br /> <strong>[6:23]</strong> Keep it simple and less is more<br /> <strong>[7:58]</strong> What holds small and mid-sized companies in a status quo?<br /> <strong>[12:36]</strong> Preparing and ensuring a successful launch and avoiding losing the momentum post-implementation<br /> <strong>[15:14]</strong> The other big thing<br /> <strong>[16:45]</strong> Processes involving high-level metrics and what to look for<br /> <strong>[18:02]</strong> A brief tangent on fair risk methodology<br /> <strong>[20:04]</strong> What trends and solutions are making the biggest impact?<br /> <strong>[22:32]</strong> The key priority right now<br /> <strong>[23:00]</strong> Using risk to inform business-making decisions</p> <p><strong>Resources:</strong></p> <p><a href="www.logicgate.com">LogicGate</a><br /> Connect with Szuyin on <a href="https://www.linkedin.com/in/szuyinleow">LinkedIn</a><br /> Read up on Szuyin's Work on <a href="https://medium.com/@szuyin.leow/">Medium</a></p>
Key Takeaways
Show Notes
Subscribe
Common challenges getting started with a GRC solution
Number one recommendation
Keep it simple and less is more
What holds small and mid-sized companies in a status quo?
Preparing and ensuring a successful launch and avoiding losing the momentum post-implementation
What GRC trends and solutions are making the biggest impact?
Using risk to inform business-making decisions
Looking for a GRC tool but not sure where to start? Szuyin Leow is here to help! She's a Director of Customer Success at LogicGate and an expert in onboarding and implementation of risk and compliance projects. In this episode, she offers some valuable tips on how to get started as well as some ways to avoid common pitfalls.
Top 3 Takeaways:
Focus on critical items first and make sure you have people and processes in place beforehand.
If technology is flexible, you can continue to scale and grow and change your processes over time.
Start simple, drive value in one place, and then build that over time.