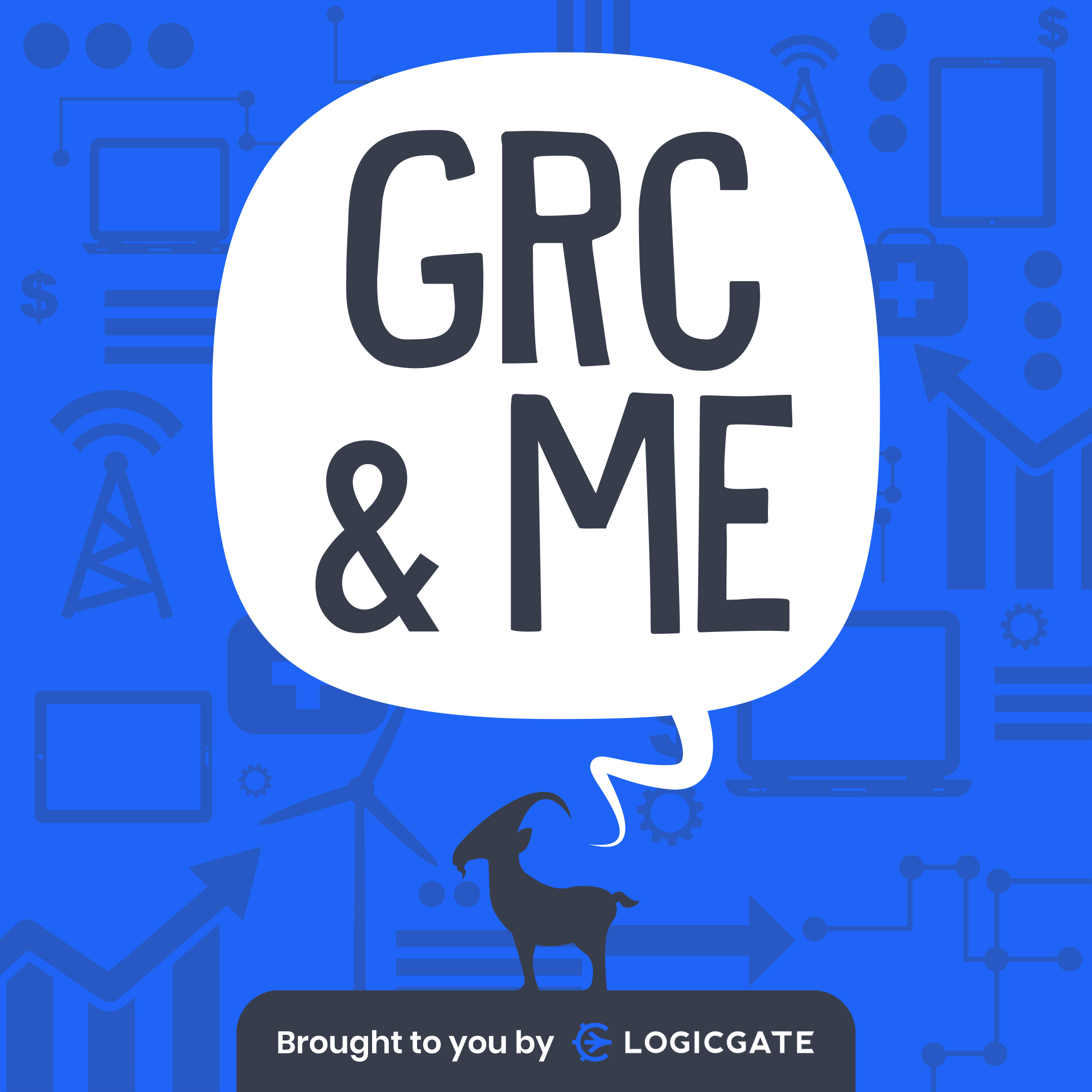 Episode 11  |  19:37 min
Cybersecurity as a Positive Business Driver | Bryan Graf
Episode 11  |  19:37 min  |  09.25.2019
Cybersecurity as a Positive Business Driver | Bryan Graf
This is a podcast episode titled, Cybersecurity as a Positive Business Driver | Bryan Graf. The summary for this episode is: <h2>Top 3 Quotes</h2><ul><li>"Ultimately, you wouldn't go through any of these assessments unless it's driving business."</li><li>"You don't want to be more secure just so you can be more secure, it's got to be a part of your overall business plan."</li><li>"You have to start looking at this as a positive business driver instead of something that is just a line item that costs money at the end of the year."</li></ul><h2>Show Highlights</h2><p><strong>[01:15] </strong>How Bryan got to where he is now<br /><strong>[01:54]</strong> SAS 70 Solutions was born<br /><strong>[03:18]</strong> Bryan starts with Abacode<br /><strong>[04:21] </strong>The trend Bryan is witnessing in cybersecurity<br /><strong>[05:28]</strong> How companies determine what to apply<br /><strong>[07:01]</strong> What is FedRAMP?<br /><strong>[08:31]</strong> The FedRAMP process<br /><strong>[10:36]</strong> What to do internally before seeking outside counsel<br /><strong>[12:39]</strong> Bryan's value for customers in the market today<br /><strong>[15:41]</strong> GRC best practices and cybersecurity trends<br /><strong>[17:54]</strong> A different type of security that Bryan provides!</p><h2>Resources:</h2><ul><li>Connect with Bryan on <a href="https://www.linkedin.com/in/bryan-graf-7534519">LinkedIn</a></li><li>Abacode Cybersecurity <a href="https://www.abacode.com">Website</a></li><li>Abacode Cybersecurity <a href="https://www.linkedin.com/company/abacode-llc/">LinkedIn</a></li><li>Abacode Cybersecurity <a href="https://twitter.com/Abacode_Cyber">Twitter</a></li><li>Abacode Cybersecurity <a href="https://www.facebook.com/abacodecyber/">Facebook</a></li><li><a href="http://www.dalrescuetampabay.org/">Tampa Bay Dalmatian Rescue</a></li></ul>
Key Takeaways
Show Notes
Subscribe
What is FedRAMP and what is the certification process like?
What should companies do internally before seeking outside counsel?
GRC best practices and cybersecurity trends
Providing security... for dogs!
Bryan Graf, Senior VP at Abacode, joins GRC & Me to discuss cybersecurity. With more than 12 years of experience working with companies from various industries, Bryan is an expert in establishing new product lines. Bryan explains how security should be part of overall business plans, and provides his best tips for implementing effective GRC programs.
Top 3 Quotes
"Ultimately, you wouldn't go through any of these assessments unless it's driving business."
"You don't want to be more secure just so you can be more secure, it's got to be a part of your overall business plan."
"You have to start looking at this as a positive business driver instead of something that is just a line item that costs money at the end of the year."