The Results Are In! 2021 Risk Manager Insights
This is a podcast episode titled, The Results Are In! 2021 Risk Manager Insights. The summary for this episode is: <p><span style="background-color: transparent; color: rgb(0, 0, 0);">LogicGate's Chief Marketing Officer Gina Hortatsos joins the podcast to discuss the findings. One of the surprising results is that while the vast majority (91%) acknowledged the importance of GRC programs to their organization, but only 45% of survey respondents said their current programs are extremely effective.</span></p>
Why was this survey conducted?
01:34 MIN
Who participated in the survey?
00:52 MIN
What were the questions in the survey?
00:53 MIN
Advice for those who are still using spreadsheets and e-mails for their risk programs
01:39 MIN
Gina's Summer reading list
00:50 MIN
DESCRIPTION
2020 was a long and strange year.
To better understand the impact among GRC decision makers, LogicGate surveyed more than 190 risk professionals at companies ranging from 100 employees to large organizations with 10,000+ employees.
The survey covered GRC leaders in a range of industries — including financial services, manufacturing, FinTech, and retail — and examined how the pandemic affected risk management programs.
LogicGate's Chief Marketing Officer Gina Hortatsos joins the podcast to discuss the findings. One of the surprising results is that while the vast majority (91%) acknowledged the importance of GRC programs to their organization, but only 45% of survey respondents said their current programs are extremely effective.
In conversation with host Megan Phee, Gina discusses why many decision makers don't feel their programs are as effective as they could be — in part, it's because they're using manual processes — and why it makes sense to update these programs in 2021.
"If you think [your GRC program is] that important, but you're still using the equivalent of Post-it notes to manage your risk programs, understand that there are really cutting edge and state-of-the-art solutions out there that don't require a huge IT department to administer," says Gina.
There are solutions that "allow you to collect everything in one place and reduce that risk of error" and of not understanding the big picture, she adds.
The full survey findings are available in "Operational Resilience: The New Paradigm for Risk."
Today's Guests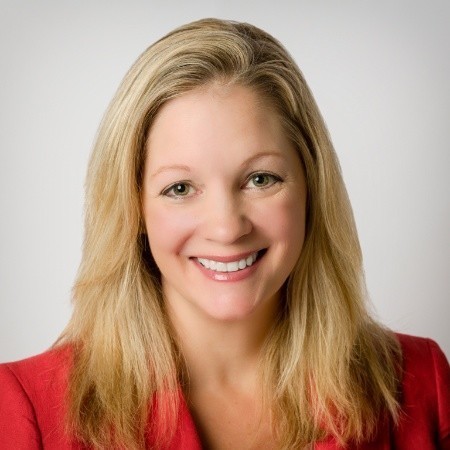 As LogicGate's Chief Marketing Officer, Gina heads LogicGate's global marketing strategy, develops and runs demand generation plans, and spearheads marketing operations. She also serves as a board member for the podcast company Casted and is a member of the Revenue Collective.
LinkedIn