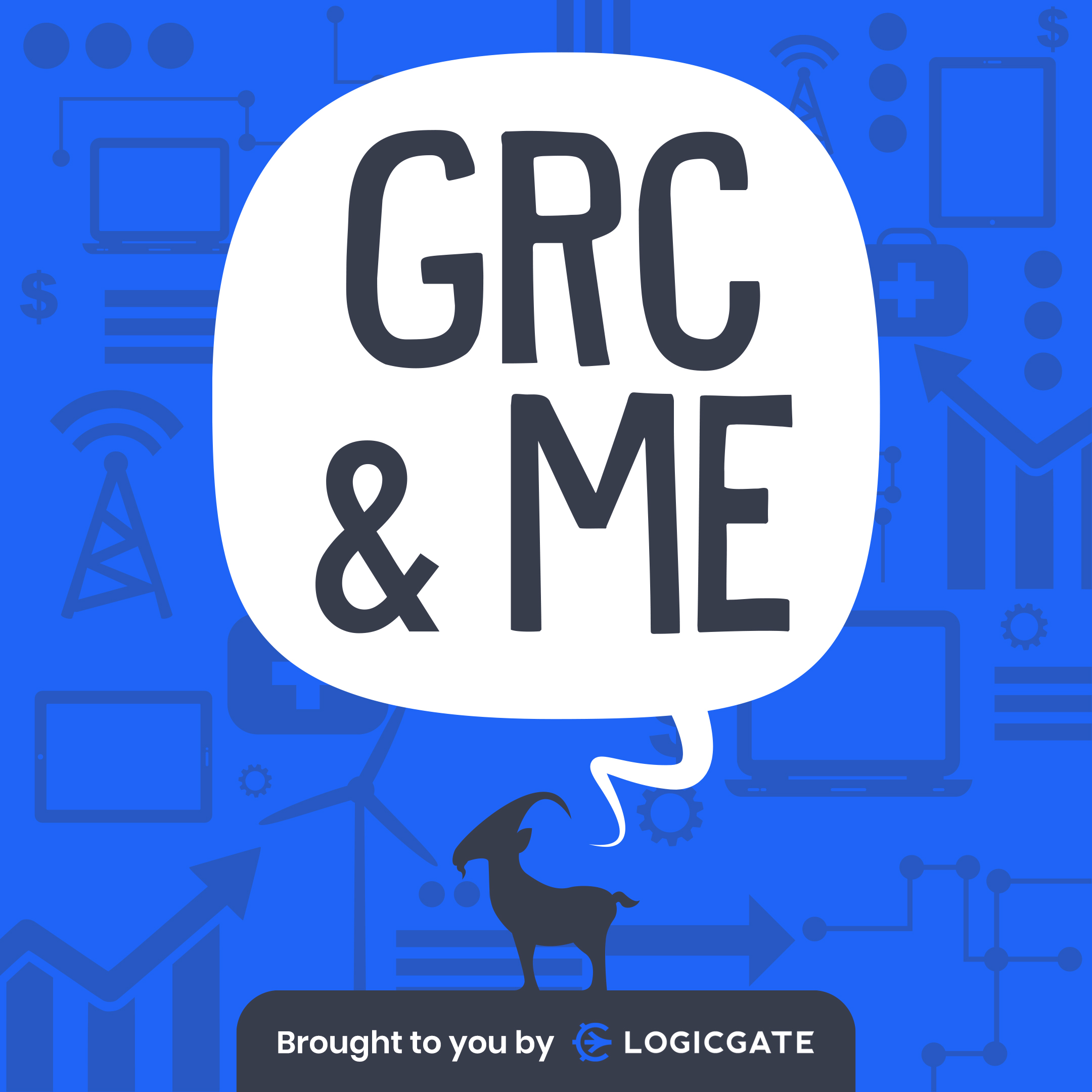 Episode 9  |  14:05 min
The Concept of Defensibility | Neil Watkins
Episode 9  |  14:05 min  |  08.28.2019
The Concept of Defensibility | Neil Watkins
This is a podcast episode titled, The Concept of Defensibility | Neil Watkins. The summary for this episode is: <p><strong>Top 3 Takeaways</strong></p> <ul> <li>Defensibility is the ultimate concept that everybody drives to—whether they say it out loud or not.</li> <li>In the security landscape we see today, there are many opportunities for improvement.</li> <li>Even when I employ all of my resources, even when I put my best foot forward out there, failures can occur in my ability to protect data.</li> </ul> <p><strong>Show Highlights</strong><br /> <strong>[00:47]</strong> Neil introduces Asureti.<br /> <strong>[01:23]</strong> What is SRCP?<br /> <strong>[02:45]</strong> Do organizations have solid strategy around GRC principles today?<br /> <strong>[04:50]</strong> The functions that need to be in place.<br /> <strong>[07:36]</strong> The concept of &quot;Good enough can be the cool.&quot;<br /> <strong>[09:30]</strong> What should organizations be thinking about in terms of preparedness or potential consequences?<br /> <strong>[11:09]</strong> The cliche of &quot;Nothing bad has ever happened before.''<br /> <strong>[12:54]</strong> Neil's encouragement to everyone.</p> <p><strong>Resources:</strong><br /> <a href="https://www.asureti.com">Asureti Website</a><br /> Connect with Neil on <a href="https://www.linkedin.com/in/neilwatkins">LinkedIn</a></p>
Key Takeaways
Show Notes
Subscribe
Do organizations have a solid strategy around GRC principles today?
The functions that need to be in place
The concept of "good enough can be the cool."
What should organizations be thinking about in terms of preparedness or potential consequences?
In today's episode, Neil Watkins, co-founder and Chief Operating Officer of Asureti, shares his views on the necessity of adequate data protection. He emphasizes the importance of employing cornerstones, and their vital role in the world of complexity. Neil believes that one person or one department can make a significant impact with the risk-based step approach.
Top 3 Takeaways
Defensibility is the ultimate concept that everybody drives to—whether they say it out loud or not.
In the security landscape we see today, there are many opportunities for improvement.
Even when I employ all of my resources, even when I put my best foot forward out there, failures can occur in my ability to protect data.