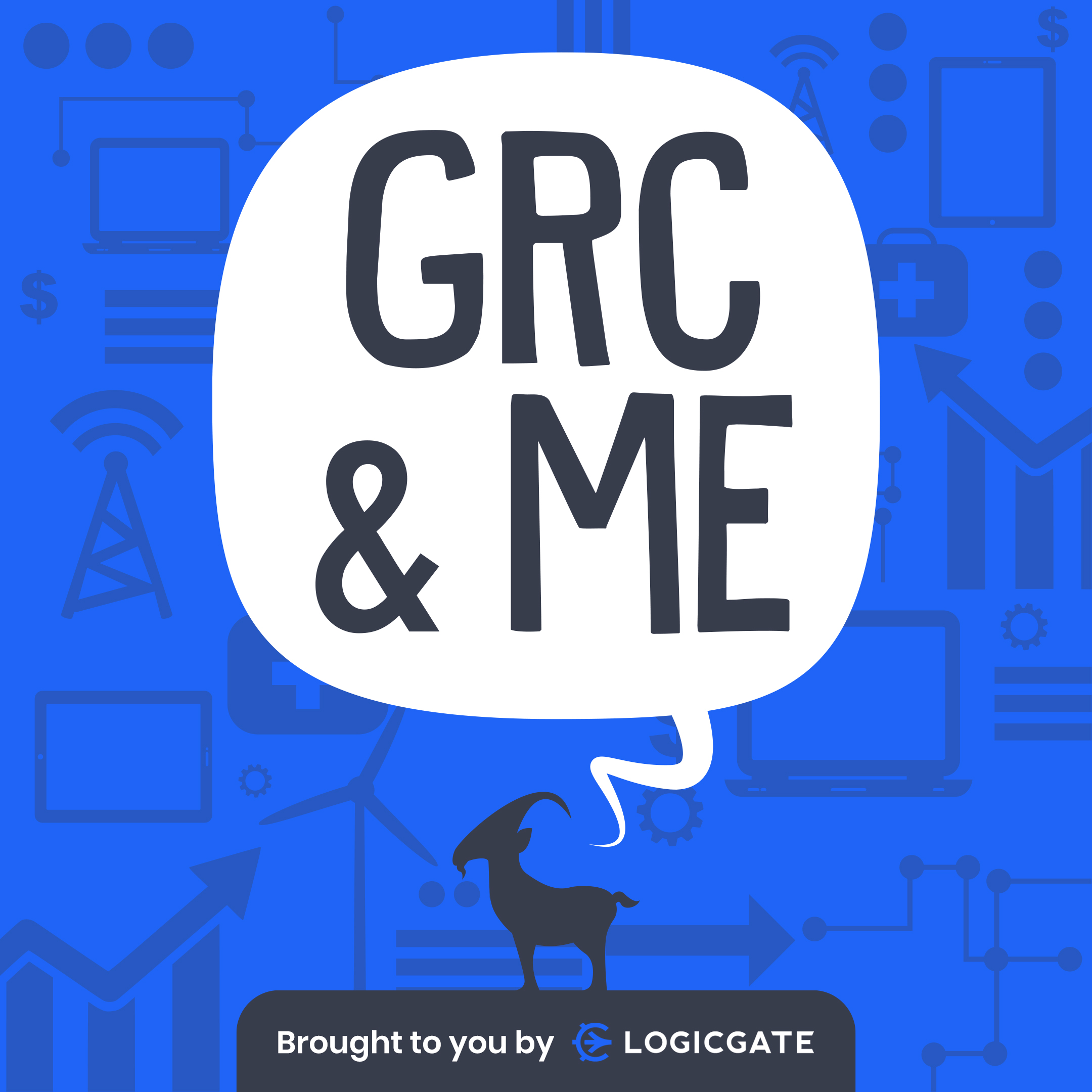 Episode 10  |  26:24 min
What To Know About CCPA | Donata Kalnenaite
Episode 10  |  26:24 min  |  09.12.2019
What To Know About CCPA | Donata Kalnenaite
This is a podcast episode titled, What To Know About CCPA | Donata Kalnenaite. The summary for this episode is: <h2><strong>Top 3 Takeaways</strong></h2><ul><li>Transparency is very important to consumers right now. You want to make sure that you're clear about what's happening to personal information.</li><li>Have a full and complete understanding of who you share information with.</li><li>You don't want to be held liable for a vendor who misused data.</li></ul><h2><strong>Show Highlights</strong></h2><ul><li>[00:50] Sharing Donata's background</li><li>[02:12] The nitty-gritty of regulations</li><li>[03:30] The CCPA Bill exodus</li><li>[05:49] Who does the CCPA Bill apply to?</li><li>[06:50] How does the CCPA affect consumers today?</li><li>[07:45] The fundamental differences between CCPA and GDPR</li><li>[10:40] CCPA penalty provisions</li><li>[11:52] Top three tactical tips to ensure compliance</li><li>[15:34] Will there be swifter actions for non-compliant companies?</li><li>[17:29] CCPA as a bellwether for future regulations.</li><li>[19:24] Trends to anticipate</li><li>[22:32] How Donata and Termageddon works with folks</li><li>[24:05] Termageddon's origin and the impetus behind</li></ul><h2><strong>Resources:</strong></h2><ul><li><a href="https://termageddon.com/" target="_blank">Termageddon</a></li><li>Connect with Termageddon on <a href="https://twitter.com/termageddon?lang=en" target="_blank">Twitter</a></li><li>Connect with Termageddon on <a href="https://www.facebook.com/termageddon/" target="_blank">Facebook</a></li><li>Connect with Donata on <a href="https://www.linkedin.com/in/donata-kalnenaite" target="_blank">LinkedIn</a></li><li><a href="https://termageddon.com/us-federal-privacy-law-tracker/" target="_blank">US Federal Privacy Law Tracker</a></li><li><a href="https://eugdpr.org/" target="_blank">GDPR</a></li><li><a href="https://oag.ca.gov/privacy/ccpa" target="_blank">CCPA</a></li></ul>
Key Takeaways
Show Notes
Subscribe
Sharing Donata's background
The nitty-gritty of regulations
Who does the CCPA Bill apply to?
How does the CCPA affect consumers today?
The fundamental differences between CCPA and GDPR
Top three tactical tips to ensure compliance
Will there be swifter actions for non-compliant companies?
CCPA as a bellwether for future regulations
How Donata and Termageddon works with folks
Termageddon's origin and the impetus behind
In today's episode, Donata Kalnenaite joins GRC & Me to share her expertise concerning the California Consumer Privacy Act, or CCPA. She sheds some light on what the Act means for companies and how they protect their data, as well as how to establish data privacy policies that protect companies and customers alike. Donata rounds out her advice three tactical tips to ensure compliance.
Top 3 Highlights
Transparency is very important to consumers right now. You want to make sure that you're clear about what's happening to personal information.
Have a full and complete understanding of who you share information with.
You don't want to be held liable for a vendor who misused data.